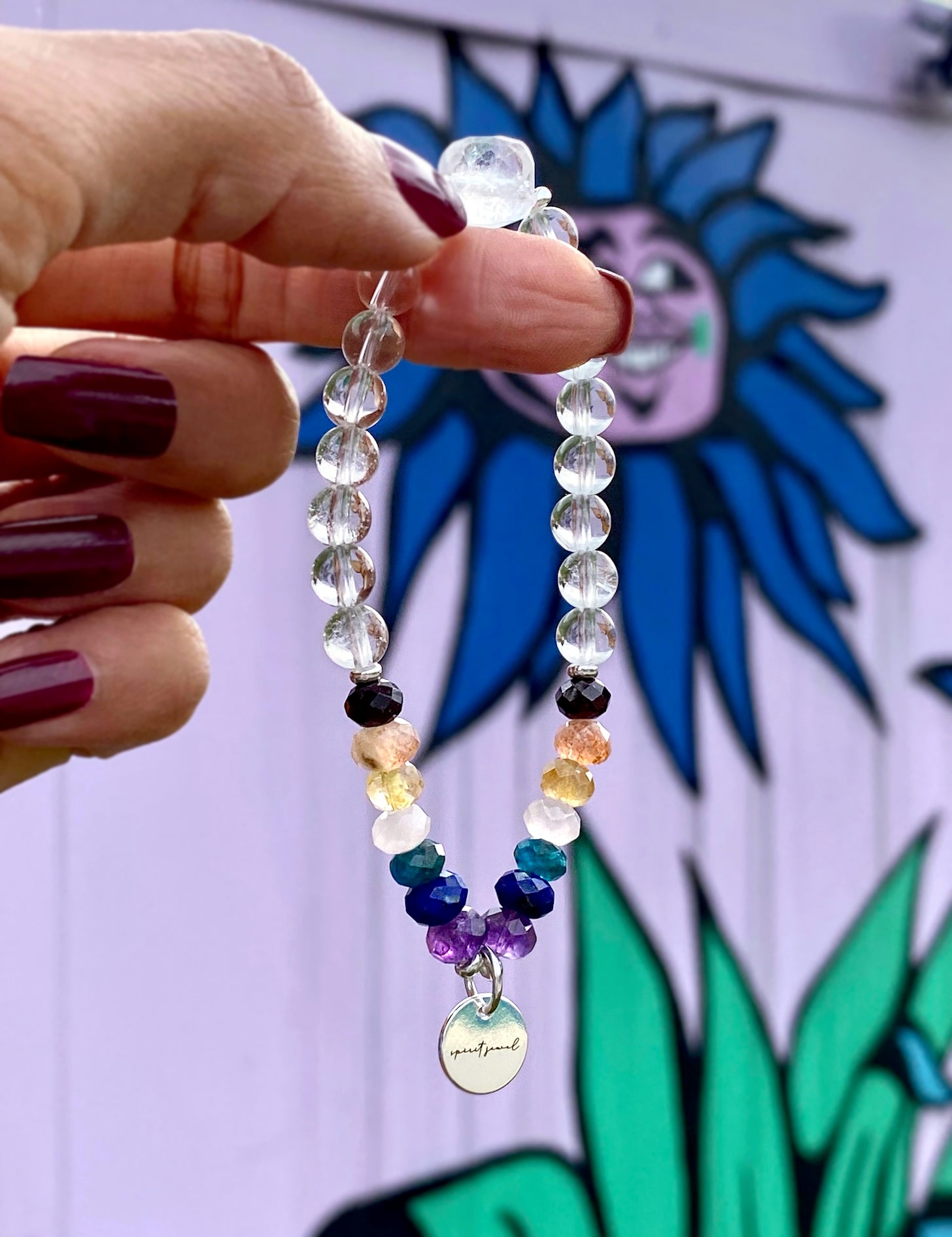 Necklace Size guide
Grab a Ruler...
Then, cut a piece of string or mark it with a pen to your preferred length (let's use 18" as an example!). Drape the string around your neck to see if you like the length and choose your Spirit Jewel necklace. Remember, chain lengths vary depending on neck size but this is really a great way to work out the necklace length you want!
ALWAYS DOUBLE CHECK
PENDANT SIZES
Remember, we try and make sure our photographs are as accurate as possible but sometimes, images of jewellery aren't reliable when estimating the size of pendants and the weights of the chains. That's why some images make the jewellery look bigger or smaller. So, we put all the sizing information in the product descriptions, just to make it easier for you.
BRACELET SIZES
If you don't have any measuring tape, you can use a piece of string and carefully wrap it around your wrist. Use a pen to mark where the end of the string meets the beginning and measure it against a ruler. Add 1cm to 2cm to the total length depending on how tight/loose you'd like your bracelet to sit on your wrist. Choose from 5 different sizes, or contact us for a custom fit.
RING SIZES
Our rings come in three different sizes. Are you a small, medium or large? See details below to find your perfect fit!
Small Rings
UK SIZE (L), US SIZE (6), EU SIZE (51 1/2)
Medium Rings
UK SIZE (N), US SIZE (7), EU SIZE (54)
Large Rings
UK SIZE (P 1/2), US SIZE (8), EU SIZE (56 1/2)